Currently on my wishlist: the usual and poetic black, the stripes I'm obsessing over for some time now, and the new baby blue addiction, which is quickly turning into a must have basic color for this spring.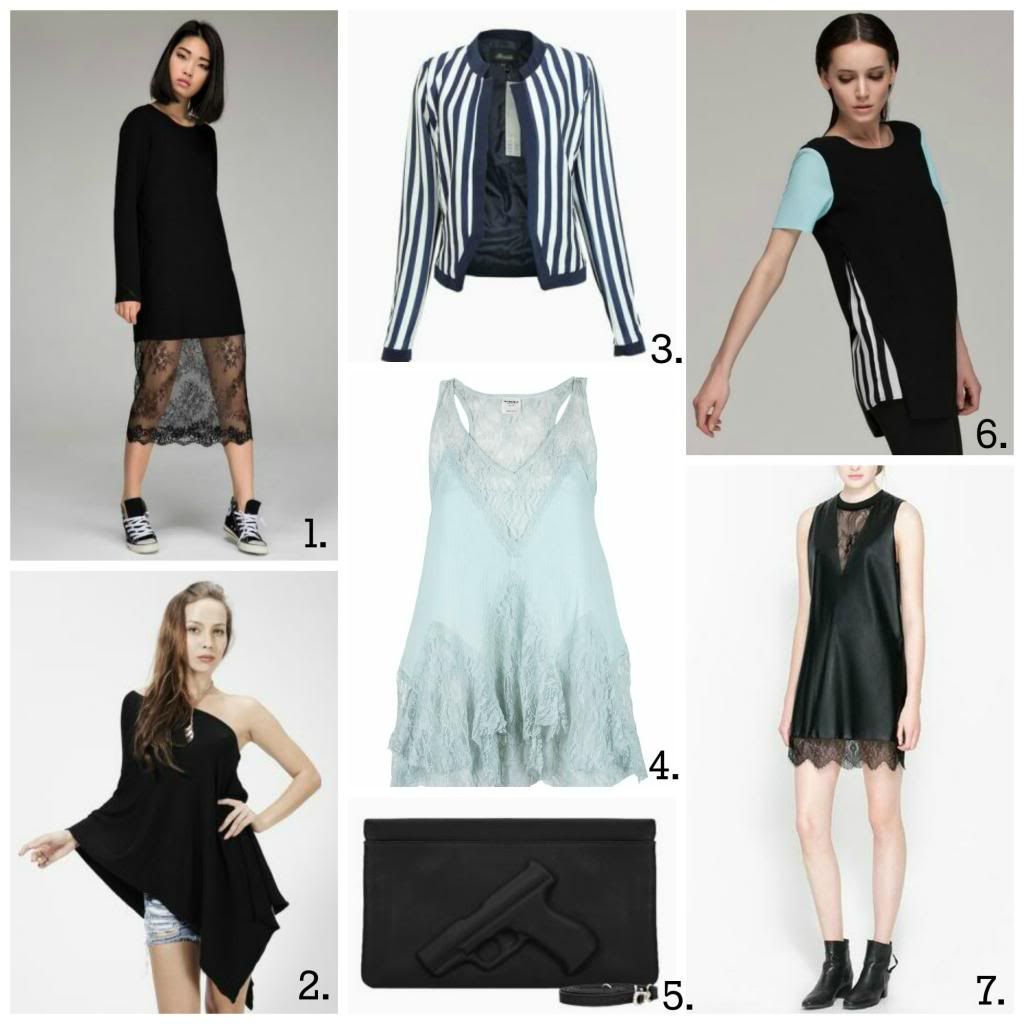 1. Lace hem dress/Here ; 2. Multiwear black jumper/Here ; 3. Stripe short jacket/Here ; 4. Baby blue lace cami/Here ; 5. Pistol clutch/Here ; 6. Side opening T-shirt/Here ; 7. Black PU Dress with lace hem/Here ;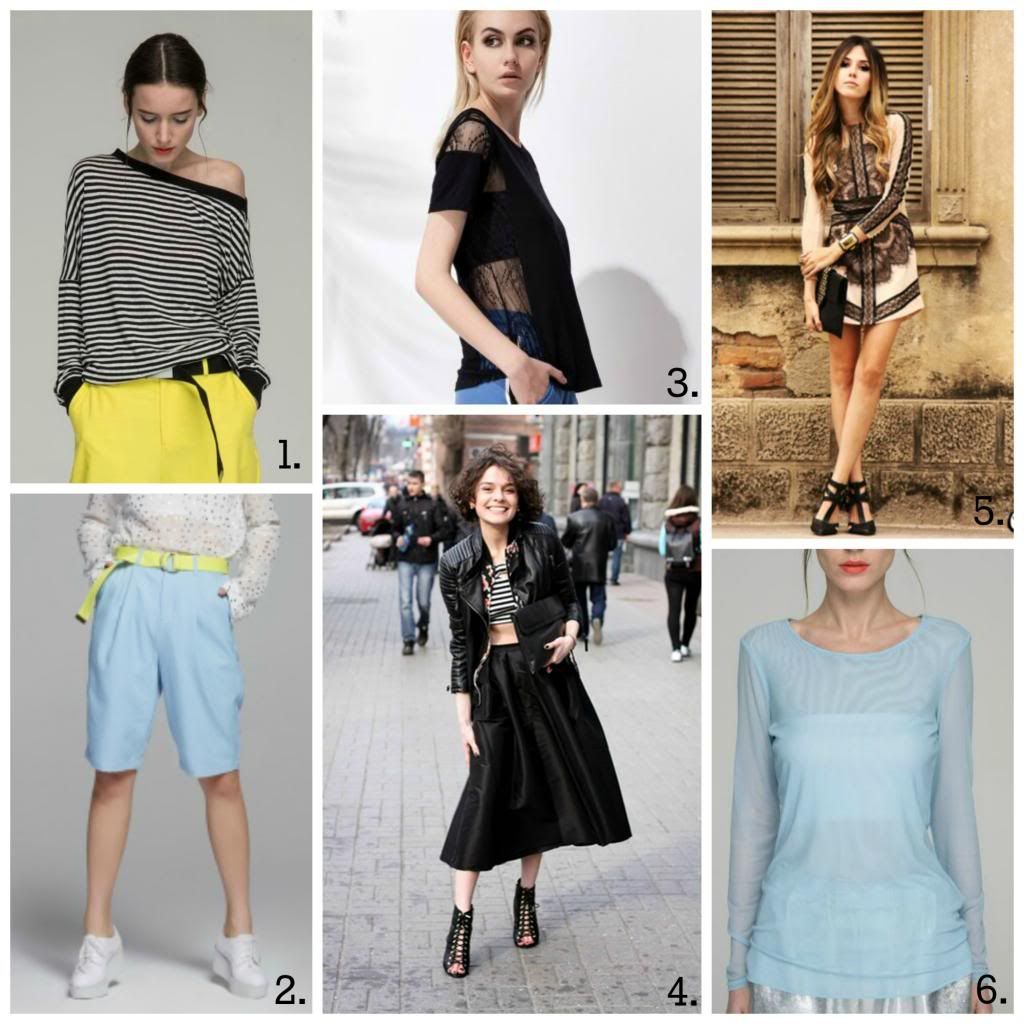 1. Striped top/Here ; 2. Baby blue shorts/Here ; 3. Black lace panel T-shirt/Here ; 4. Stripe crop top/Here and Black Midi Skirt/Here ; 5. Bodycon dress with lace panel/Here ; 6. Baby blue mesh top/Here ;
And a little black dress I really like:
What's on your wishlist this spring? How do you feel about the sorbet colors trend? Is a supervixen allowed to wear pastels? How obnoxious is the fact that I'm making rhymes in post titles now? Leave your comment below.